Hello Honey Jar Label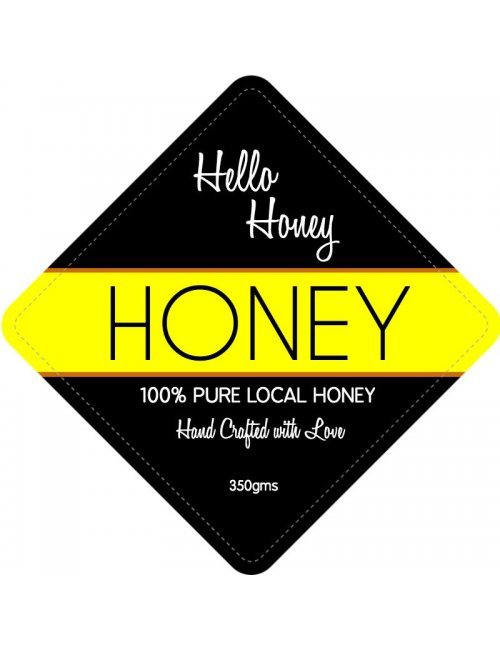 This is a Hello Honey rotated Square or Diamond shaped label design template ready for your text, images and colours, just click "Customise Now". You can create you very own custom honey jar or bottle labels and stickers for your packaging.

Choose between gloss or matt finish label material on durable, waterproof vinyl or select a super strong outdoor long-life material with a 5 year rating, great for bumper or window stickers. You can also choose a size variation up or down from the standard 100mm size, reductions are great for smaller areas and containers, or choose a larger size for those bigger areas that need labeling, we go right up to 200mm. For any other sizes just use our quote calculator for an instant price.